About us
Wixalia, IT operator and integrator
As a partner in the digital transformation of companies and an expert on the most strategy digital topics of the day, Wixalia is nothing short of one of France's key players in the field of connectivity. The successor to BRH Multimédia, Wixalia was created in 2018 and merged with Synelience in 2021. From that merger, Synelience Group was formed, and Wixalia became its operations and integrations division.
From the outset, Wixalia focused its expertise on network infrastructure, broadband Internet and the IoT, placing it in a position to advise and guide other companies with an objective that remains unchanged: to allow them to confidently tackle their digital transformation and boost their productivity through innovation.
With nearly 140 employees working in seven countries – France, Belgium, Germany, Morocco, Portugal, Spain and Switzerland – Wixalia fosters synergies between skill sets, all with the aim of connecting companies and public institutions to digital innovation.
Our expertise
Between the acceleration of companies' digitalization, data protection and access, upgrades to connection speeds, exponential increases in data volumes, mastery of the IoT and new technologies, and the list goes on, it can be hard for IS departments to keep up with the latest development in today's hyperconnected world.
Thanks to four areas of in-house expertise – very high-speed connectivity, network infrastructure, IoT and IT outsourcing – Wixalia can guarantee that your infrastructure will be effective and your software will run smoothly.

Infrastructure & networks
Hosting solutions

Landline, cellular and IP telecoms carriers

PoCs

Cloud intelligence

Virtual work environments

VPNs

WiFi & broadband Internet
Indoor and outdoor integration

Interoperability

SD-WAN

Fiber optics

4G/5G

Security 

management

WiFi as a Service
IT outsourcing & managed services
Service desk

1st, 2nd and 3rd line support

Monitoring

Network & hotspot manager

Printing solutions

IoT & smart solutions
Facial recognition

Video protection

Access control

Smart buildings

Home automation

Air handling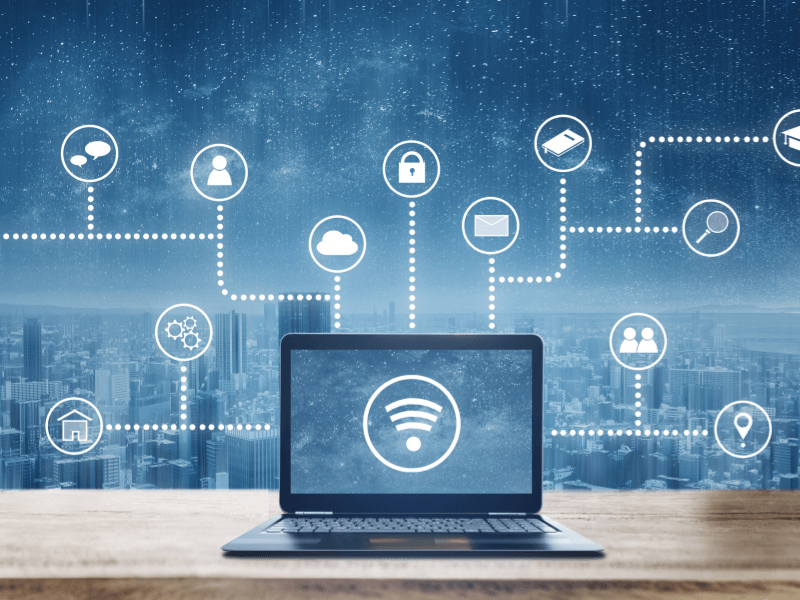 A global approach to connectivity
Since 2020, it has become obvious that powerful, reliable connectivity is necessary for most companies to function well. As a result, a global approach is needed that leaves nothing to chance, from Internet access points to smart objects, by way of network and WiFi management.
As Synelience Group's operations and integration division, Wixalia provides local support and guidance to its clients, allowing them to easily try out new services and solutions, resulting in their enhanced productivity and agility on a day-to-day basis. In other words, Wixalia's role goes much further than that of a mere infrastructure supplier.
An innovative spirit that remains intact
Wixalia is a mid-sized company that has always cultivated a spirit of innovation, in the service of advice. Guided by a start-up mentality, Wixalia's employees are committed to providing the right solutions to the real problems encountered by French companies, as well as effective management of every aspect of connectivity.
Thanks to our various areas of expertise, Wixalia acts on behalf of many clients, in fields such as healthcare, logistics, retail, luxury goods, etc., and implements concrete solutions so our clients can virtualize their activities while making the most of the potential of technologies like AI, 5G, digital workplaces and smart buildings.
With our core business specialized in healthcare and medico-social activities, Wixalia is a partner to many hospitals, treatment facilities and other healthcare establishments (nursing homes, clinics, etc.), where it helps to digitalize healthcare pathways, develop telemedicine and improve many patients' living conditions.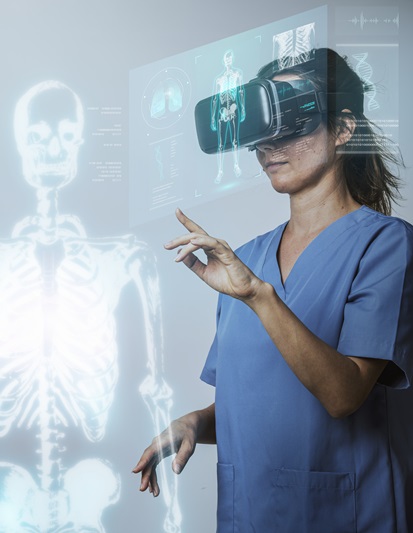 Key figures for Wixalia and Synelience
Wixalia
100 000 daily logins
13 000 acess points managed
1 000 sites in operation
900 internet links supervised
Synelience Group
350 employees
12 locations
7 countries
150 clients