Green WiFi : Concrete solutions for greener connectivity
Our Green WiFi® brand is a promise of a greener and more sustainable digital transformation.
Currently, the emissions generated by devices and installations account for between 6% and 10% of global electricity consumption, contributing to nearly 4% of CO2 emissions. This means that the pollution produced by technology-related activities exceeds 1.5 times that generated by air transport. However, the impact is not limited to greenhouse gas emissions but also extends to chemical contamination, biodiversity, and electronic waste production.
In this context, Synelience Group and Wixalia are committed to supporting you in decarbonizing your operations by offering a range of responsible connectivity solutions.
Why Green WiFi ?
Synelience Group created the Green WiFi® brand to combine the challenges of Green IT with the technological reality represented by WiFi.
The concept of "Green IT" already encompasses a set of technologies aimed at reducing the environmental footprint of digital systems. However, Synelience Group wanted to go beyond a mere theoretical ambition and demonstrate a concrete reality. That's why we adopted a committed approach by considering WiFi as an inherently eco-responsible component of IT infrastructures.
Indeed, WiFi offers several advantages in terms of energy consumption management and environmental impact :
WiFi consumes less energy than cellular technologies.
It requires less cabling in buildings, reducing material and resource needs.
It enables organizational flexibility in buildings, allowing for easier adaptation of workspaces.
All low-energy technologies, such as the use of fiber optics, are also part of the solutions that can be implemented to address these challenges.
Our goal is to cover all devices in your network infrastructure by offering environmentally friendly solutions.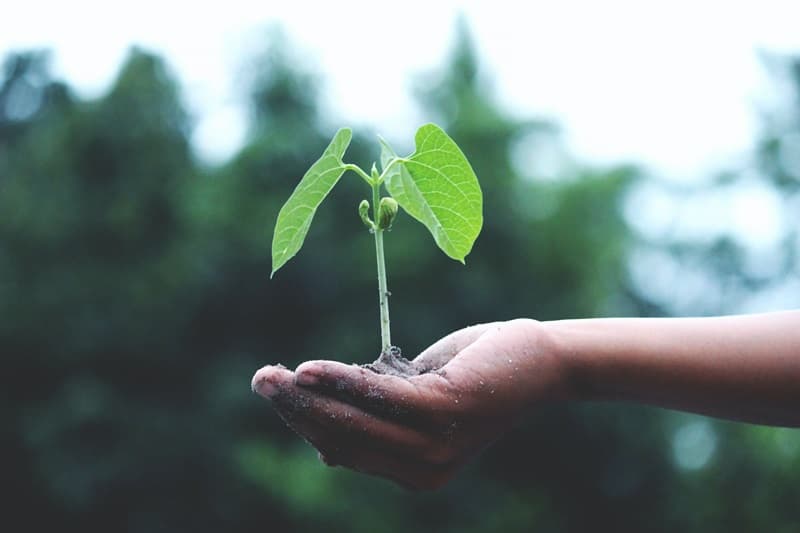 The continuity of our CSR commitments
From our first Green WiFi initiative launched in 2020 by Wixalia, which is still ongoing and involves tree planting to offset our carbon footprint, naturally emerged the Green WiFi® brand that covers our green connectivity offerings.
It is therefore in line with the logical continuity of our overall CSR approach, which includes internal actions such as the use of hybrid or electric company vehicles, waste reduction, and the promotion of low-impact environmental travel.
It embodies both our values and our desire to create environmentally friendly solutions while promoting sustainable management of environmental resources.
A comprehensive approach
Synelience Group's Green WiFi offers allow you to consider ecology, energy savings, and network performance from architecture to energy consumption.
To reduce energy consumption
By avoiding energy losses associated with copper networks and prioritizing the use of passive components, technologies like fiber also enable you to achieve energy savings of up to 60% of your energy consumption.
Network sharing
In the interest of security, certain networks are set up to separate visitor access from the rest of your data flows. Our consultants offer alternatives that allow you to maintain or improve your level of security while capitalizing on a single network architecture. Similarly, fiber-based technologies significantly increase bandwidth to simplify your architecture.
To extend the lifecycle of your investments
Our architects assist you in defining migration plans that enable you to make the most out of your existing devices or reuse them within our WiFi-as-a-Service program. By extending their lifespan, you reduce the production of electronic components while achieving cost savings.
Our Green WiFi® offerings supported by Wixalia

Passive Optical Lan (POL)
The POL technology revolutionizes network architectures by capitalizing on the benefits of fiber. The offered speeds allow you to consolidate your networks, using a single infrastructure for data, video, and voice flows. With fewer cables and electronic devices, you can reduce your investments and energy consumption.
Fiber also enables the use of passive splits that consume no energy and eliminates the need for devices like repeaters, which are necessary to compensate for energy losses in copper networks.
This technology enables energy consumption reductions of up to 60% and space savings in your technical premises of up to 80%. This translates into operational cost savings of up to 75%, all while benefiting from centralized network management.

Reverse engineering networks
As your infrastructure evolves based on your needs and projects, challenges may arise, such as network stacking resulting from the desire to separate visitor, operational, and sensitive flows.
Our reverse engineering service provides you with a comprehensive view of your network architecture. Based on this, we can propose the best architectures to reduce the number of components and your energy consumption while maintaining optimal levels of security and performance.

WiFi-as-a-Service (WaaS)
WaaS is part of the revolution linked to the functional economy: instead of purchasing hardware that you need to maintain, you only pay for the service provided.
By entrusting us with the responsibility for results and service quality, you also ensure that you're not paying for unnecessary equipment. Our objectives are to minimize the infrastructure while guaranteeing performance and customer satisfaction. Additionally, we promote reuse and optimize the lifespan of equipment.
You want to entrust us with a project, obtain more information on our offers, or meet with us ?