Our historical sectors
Wixalia has a longstanding relationship with healthcare players and facilities, including hospitals, nursing homes, senior residences and clinics.
For more than 12 years, Wixalia has been helping these healthcare and medico-social establishments with their connectivity projects: WiFi, LAN and SD-WAN network infrastructure upgrades, integration of IT tools, IoT and connected solutions to improve communication between residents and their loved ones, fall detection systems, nurse call systems, etc.
Thanks to our in-depth knowledge of the care and support professions and the daily working conditions of caregivers and health professionals in general, we can design infrastructure that will allow you to roll out all the digital services you need for your organization to run smoothly.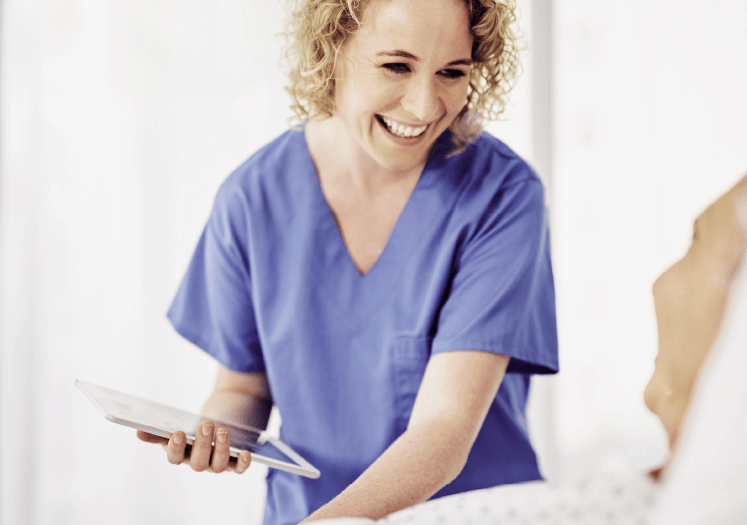 Telemedecine & the IoMT (Internet of Medical Things)
Concrete solutions and fully compliant integration
Wixalia is convinced that teleconsultations are one of the most useful aspects of telemedicine and e-health in general. Connecting patients and professionals by videoconference can overcome the problem of medical deserts by giving everyone access to specialized advice.
But connected health is not limited to teleconsultation: every year, numerous IoT connected objects are developed to enhance the organization of healthcare facilities, improve working conditions for professionals and make a difference to residents' daily lives.
Partnerships
Through our many partnerships with specialized manufacturers of IoT for healthcare, we have established a catalog of effective and proven solutions for healthcare professionals and for patients and
Project management
We also draw on our expertise for our local support and rigorous methodology – whatever the project, these qualities allow us to set up correctly scaled and secure infrastructure incorporating GDPR-compliant solutions.