Digital workplace: the 2.0 office
Digital transformation reaches every part of a company or organization and is accompanied by significant changes in the way people communicate and collaborate. As new technologies enter our workspaces, the classic office concept is starting to disappear to make way for trends like the flex office and the smart office.
These changes can be seen as a paradigm shift because they don't just affect technology – smart devices & IoT – but the organization itself: because of the omnipresence of the cloud, IT resources and enterprise data are now accessible anywhere at any time.
A less sedentary and much more flexible, mobile option, the digital workplace is part of Wixalia's core business.
Workplace digitalization: a Wixalia core business
More scalable than traditional offices, the digital workplace is based on a work environment that can keep up with the growth of the company. Beneficial for many companies, it also presents a number of significant challenges to CIOs: harmonizing information systems, finding the most suitable solutions for the various business areas and securing all resources and data.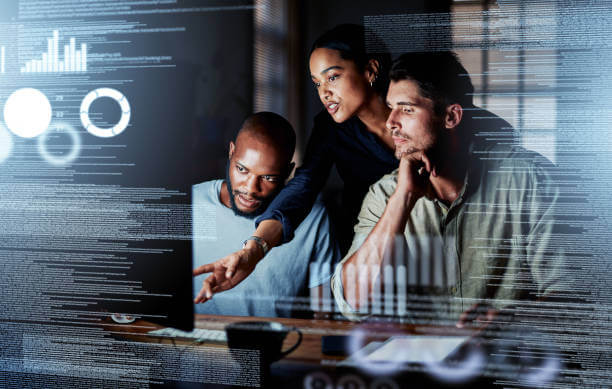 As an IT operations and integration specialist, Wixalia will provide you with the most strategic digital resources to transform your workplace, energize your teams and boost your productivity in the long term:
Wixalia service guarantees
As well as offering a comprehensive service, we ensure the success of your digital workplace through little "pluses" that make all the difference:
Digital workplace as a service
Accelerate your digital transformation with an all-inclusive monthly workstation plan and enjoy pricing that suits your usage.
Multiservice platform
Benefit from a single interface that brings together all your resources for easier management. You also have access to a catalog of services and an ITSM area where you can manage your tickets in the event of a technical problem.
Green Workplace
For every WiFi device installed – whether it's a tablet, WiFi hotspot or PC – a tree is planted in an area affected by deforestation. Whatever the size of your installation, you will gradually offset your emissions.
Change management & support
In any digitalization project, one of the most important parameters is being able to master the technology that has been put in place. Our teams provide training and daily support so that you and your staff can confidently get to grips with your new solutions.
You want to entrust us with a project, obtain more information on our offers, or meet us?