Telephony and nurse call system for hospitals and nursing homes
Telephony and nurse call systems play a crucial role in healthcare activities: every missed patient call can have serious consequences. Moreover, with the constant evolution of technology in these devices, regular updates and obsolescence management become necessary. When renovating facilities, it is essential to choose the best solutions, ensure the longevity of the devices, and maintain the quality of care during the works.
Wixalia, an IT specialist for healthcare establishments, offers you the opportunity to make your devices endure over time by providing deployment schemes tailored to your needs and budget while ensuring service continuity.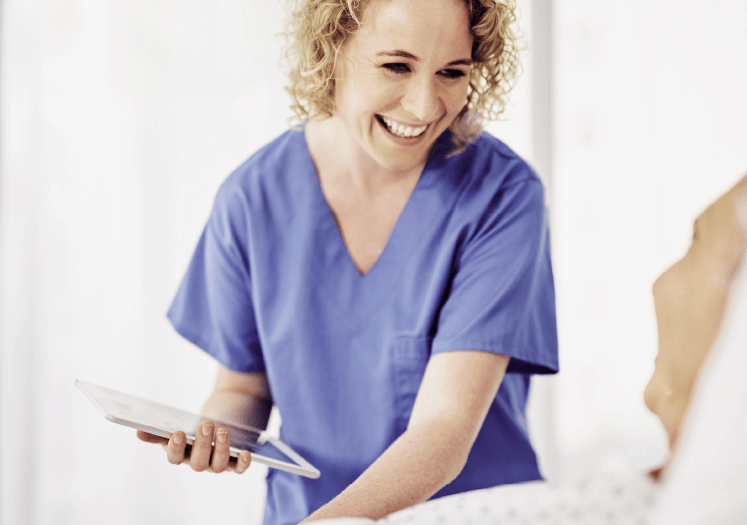 Our commitments for hospital and nursing home telephone systems
Our experts rely on over 10 years of experience in the field to offer you :
An optimized cost tailored to your needs and budget.

The best technologies for long-term reliability and ease of maintenance.
Seamless deployments for patients and healthcare staff, without disrupting service continuity.

Services covering the entire lifecycle of the devices.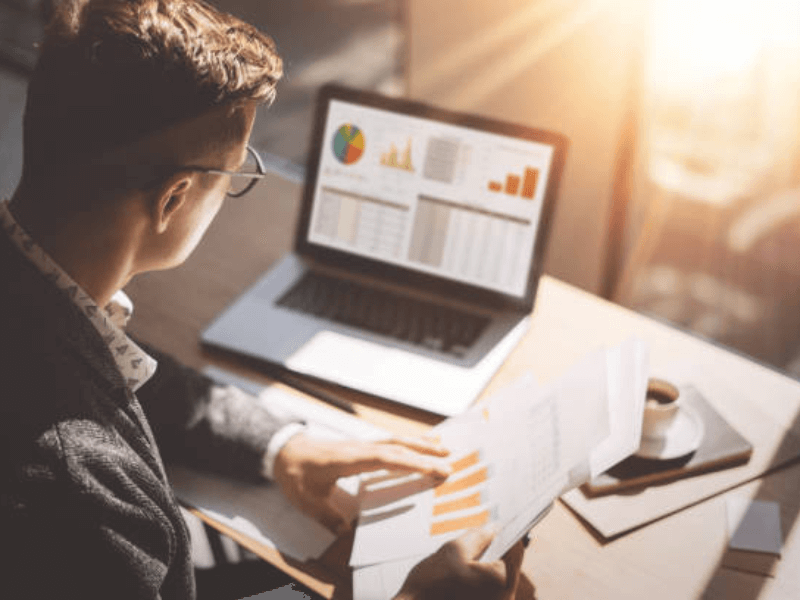 To optimize costs while maintaining an optimal quality, our experts rely on several levers, including :
Contact our experts to discuss your project and obtain a comprehensive and tailored list of various budget optimization sources.
A reliable architecture designed to meet your long-term needs
Based on your strategy, our experts work closely with you to design an architecture tailored to your current and future needs. We take into account your various integration and deployment projects across multiple sites, as well as the management of interoperability with devices from different suppliers, while anticipating the end-of-life of your existing equipment.
Continuous Deployment in Occupied Rooms
The migration of your nurse call and telephony systems is a delicate operation: on one hand, no call can be missed as patients' lives depend on it. On the other hand, the healthcare team doesn't have the time to manage two different devices simultaneously.
In cases where the rooms are occupied, our experts resolve this dilemma, even during technology or provider changes :
All devices are prepared in advance in our staging workshops to minimize the duration of work in your facility.
Our solutions allow the simultaneous use of heterogeneous devices, ensuring that no call is missed and providing a seamless transition for healthcare teams.
In addition to our technical expertise, Wixalia provides you with an in-depth understanding of the specific needs of healthcare facilities.
Nurse call systems from Ackermann, Ascom, and telephony from Alcatel-Lucent.
Experience has demonstrated that for technologies such as nurse call systems, the quality of the equipment is essential to reduce the total cost of ownership over the long term. That's why Wixalia has selected leading suppliers in their technology domains:
Ackermann/Honeywell and Ascom for nurse call devices.

Alcatel-Lucent for telephony.
By choosing these partners, Wixalia allows you to benefit from :
Economies of scale to obtain the best prices.
High-level product expertise.
The mutualization of management services.
The development of internal expertise for the management, maintenance, and operation of a network is generally costly. Waiting for a failure to occur also results in high costs associated with managing multiple crises.
Wixalia offers you a comprehensive range of services tailored to your needs, by mutualizing the management and expertise required for high-performing networks.
Our maintenance packages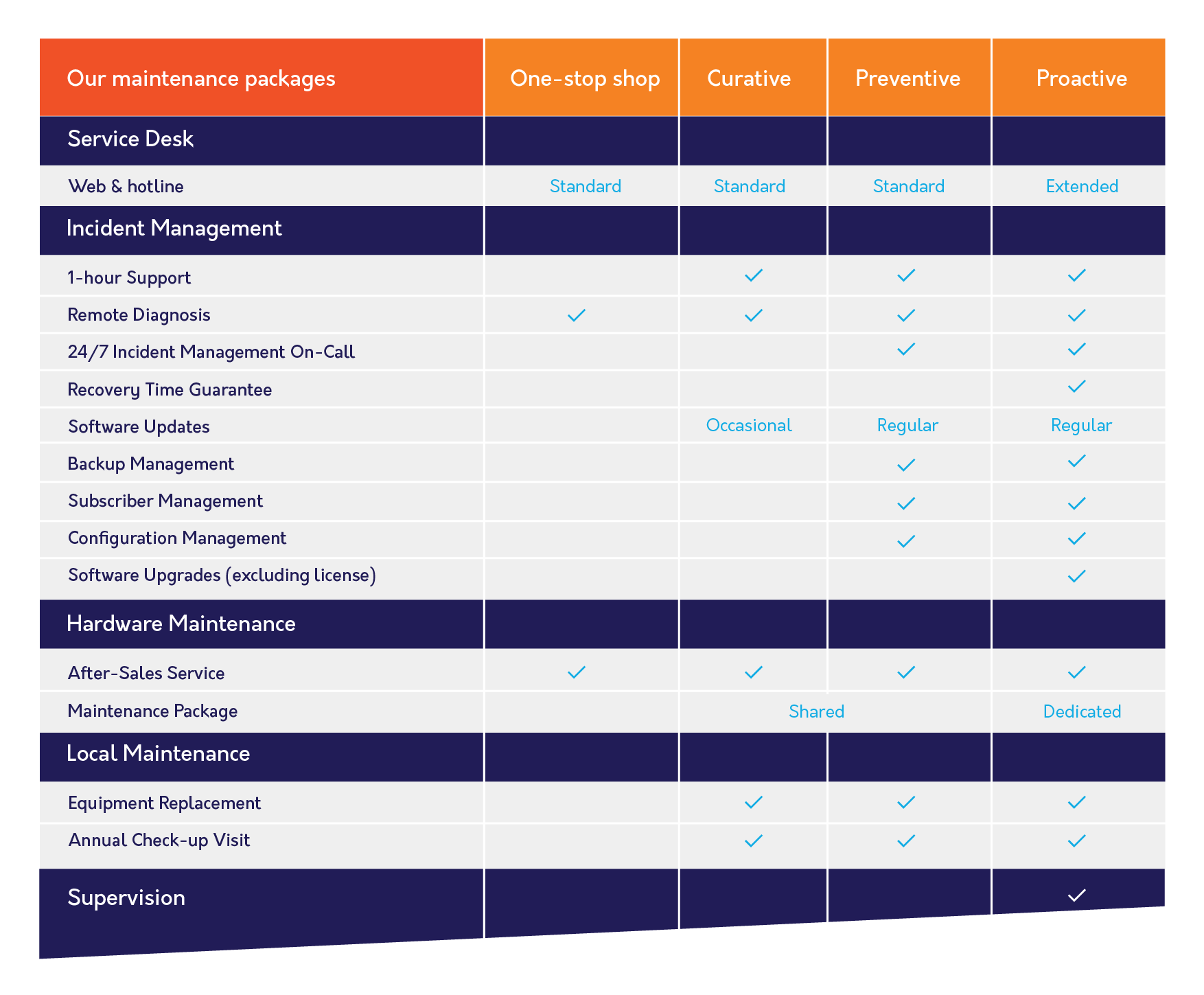 You want to entrust us with a project, obtain more information on our offers, or meet us?