WiFi-as-a-Service (WaaS): the turnkey WiFi network solution.
Free your business with WiFi-as-a-Service-Wixalia
Discover a new way of managing business WiFi networks with WiFi-as-a-Service (WaaS), also known as Managed WiFi. By choosing to lease your network infrastructure, you free your company from the usual constraints, while gaining access to a range of unrivalled benefits.
Advantages of managed WiFi for businesses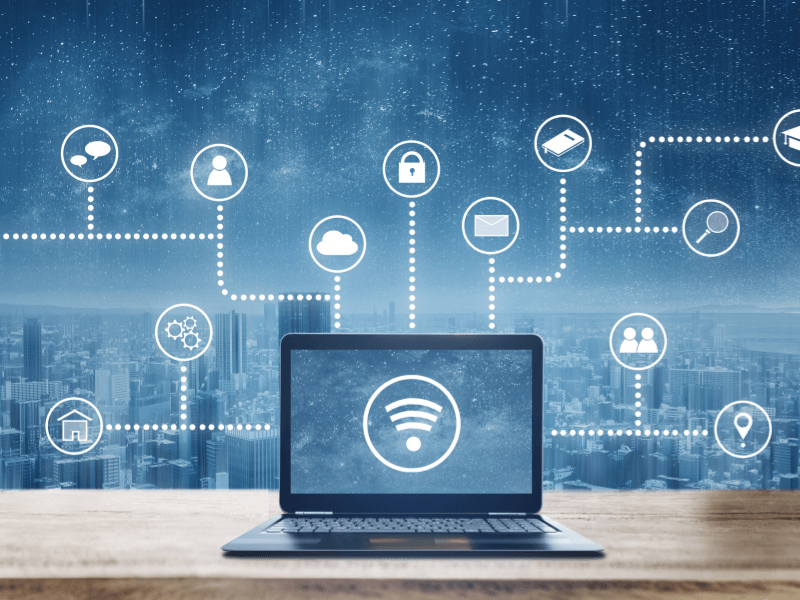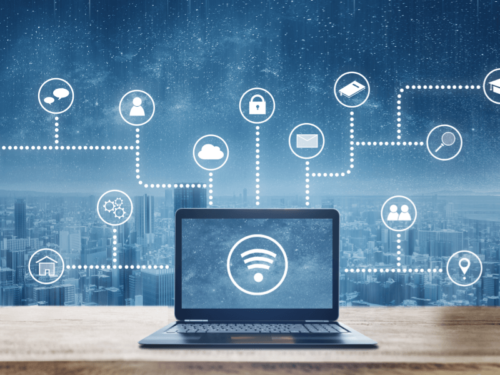 Availability guarantee
Ensure constant, reliable connectivity, eliminating unplanned interruptions.
Performances Optimales
Give your business the speed and efficiency it needs to thrive in a connected world.
Full budget control
Eliminate financial surprises with transparent pricing tailored to your needs. Costs are fixed and predictive.
Team of Experts at your fingertips
Benefit from the support of our dedicated experts, ready to solve all issues for your collaborators and clients.
By adopting the functionality economy model, you're making a forward-looking decision for your business.
Ready to unleash the full potential of your network? Click below to request a personalized presentation.
What is WiFi as a Service ?
WiFi as a Service (WaaS), or managed WiFi if you prefer, is a business WiFi offering that goes beyond simple connectivity. It's the perfect balance between an optimized physical network, a comprehensive suite of services and a flexible financial leasing model. WaaS is made up of 3 building blocks :
Imagine a custom-designed network, adapted to your current environment and ready to evolve with your future needs. We build a complete architecture, taking into account the nuances of your space, from electromagnetic disturbances to the optimization of technical spaces. The technologies deployed are carefully selected to guarantee exceptional performance.
Our managed WiFi includes a facilities management service that goes beyond simple maintenance, which is one of the fundamental aspects of WaaS.
Thanks to specific monitoring tools that keep an eye on your network, intelligent feedback enables us to anticipate potential faults, ensuring flawless connectivity.
Your employees benefit from comprehensive support with a single point of contact, available by phone and online.
Choose the financial model that best suits your needs. Whether you opt for a cash-free full lease or a mixed model, transparency is our commitment. Flexible 36- or 48-month contracts give you complete visibility over the financing of your infrastructure.
With WaaS, deploying and maintaining your company's WiFi network becomes a seamless experience. Enjoy simplicity, flexibility and performance.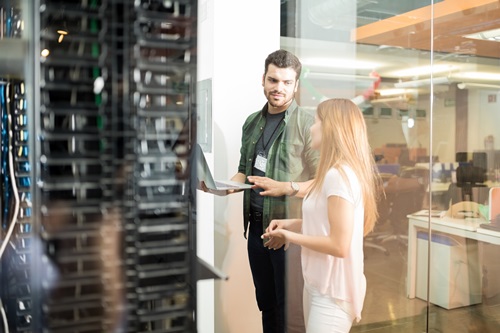 Performance and service continuity with WiFi as a Service
Custom design
Technological support : We guide you through the technological choices best suited to your needs.
WiFi audit and coverage study : Personalized assessment of your needs, usage and the specific features of your sites to ensure seamless connectivity (on-site and on-demand studies).
Network architecture : Optimize the performance, reliability, availability and security of your WiFi network according to your needs.
Redundancy management : guaranteeing operational continuity.
Cabling and Deployment : We provide expert implementation from start to finish. A project manager oversees the entire rollout and coordinates all the parties involved, with the utmost respect for the environments in which we operate, particularly in the healthcare and medico-social sectors.
Managed services
Single point of contact with SLA : A centralized point of contact with clear resolution commitments.
Comprehensive management: Monitoring of users, equipment and proactive fault management.
Updates and Security : Your network is always at the cutting edge in terms of security and performance.
Administration and Settings: Transparent, personalized management.
Backup Management : Protect your data with robust backup procedures.
Annual Control Visit : Regular checks to maintain service quality.
Reporting and Semi-Annual Meetings : Stay informed with detailed reports and regular meeting points.
Visitor / Customer Network
Personalized Captive Portal : Offer your visitors an optimal, personalized connection experience, adapted to your security policy (in particular the type of identification and authentication) and your commercial stakes (free or paid access, for example).
Legal responsibility : Ensure full traceability of connection logs in compliance with legal standards (decree of March 24, 2006 in France, 2006/24/CE in Europe).
End of Hardware Life
Recovery and Recycling : Contributing to the sustainable management of equipment.
Reconditioning : As part of the GreenWiFi program and by agreement, Wixalia gives a 2nd life to your equipment to protect the environment.
Other optional services are also available, such as cybersecurity support, firewall management, telecom operator network, and even monetization of your visitor network.
Discover how each step is designed to guarantee the performance, security and durability of your WiFi network.
You want to entrust us with a project, obtain more information on our offers, or meet us?