Smart, contactless access control
As architecture embraces the digital age, living spaces and traditional buildings are gradually giving way to smart buildings. Equipped with 2.0 devices and various connected objects, these structures use the potential of technology to perform a wide variety of activities such as turning on the heating or air conditioning, adjusting the lighting and brightness and detecting anomalies so they can be resolved.
A scalable smart building has many advantages, from employee comfort to access security, optimization of energy resources and reduced operational costs. It is an integral part of the "digital workplace", transforming our offices through an integrated technology ecosystem.
As a specialist in professional IoT services, Wixalia provides its clients with digital tools that meet the increased need for virtualization. This is the case with WixAccess, a security solution based on an access control device that measures temperature accurately and autonomously.
WixAccess : the IoT for security purposes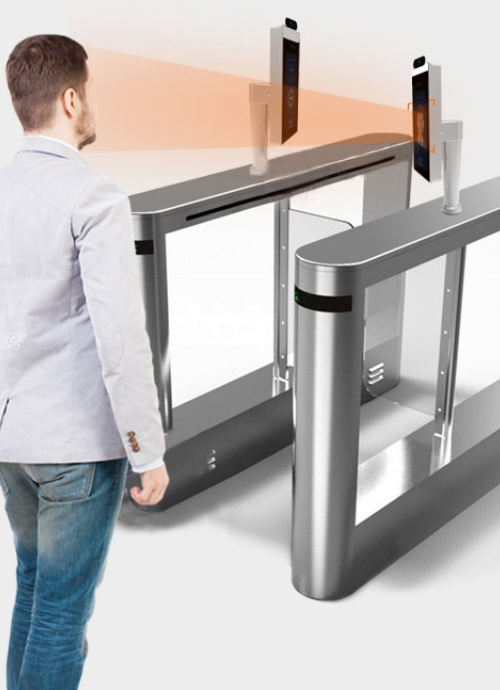 Thanks to its use of artificial intelligence, WixAccess is a powerful and accurate device you can use to contactlessly secure foot traffic :
Features & technical specifications:
Whatever your security and foot traffic management challenges, Wixalia will help you implement a connected solution and train your staff, as well as configure your database, electrical cabling and network. We also offer remote IT support and equipment maintenance.
HD camera: 2 x 2 MP cameras
Easy installation
Water resistance: IP65 (dust and splash resistant)
Mounts: 51″ tiltable mount, 43″ vertical mount, 23.6″ mount for children, desk and wall mounts, automatic door and turnstile mounts.
Operating temperature: -10 to 60°C
Power supply: 12 V DC
Consumption: 13.5 W max
Size: 9.4″ x 5″ x 1″
Weight: 3.3 lb
You want to entrust us with a project, obtain more information on our offers, or meet us?