Air quality: a global health issue
Comfort and wellbeing often depend on invisible criteria. This is the case with air quality, which can affect our health and create serious long-term problems. According to estimates, our inside air is 5 to 8 times more polluted than our outside air.
Less easily renewed, it is packed with ultra-fine particles, formaldehyde, nitrogen dioxide and ozone that can cause symptoms ranging from a mild cough to bronchopneumonia, as well as respiratory and cardiovascular disease, allergies and various cancers.
In public places and healthcare facilities, the link between indoor pollution and worsening health problems calls for the creation of new solutions to purify the atmosphere and provide the best conditions for living and recovering.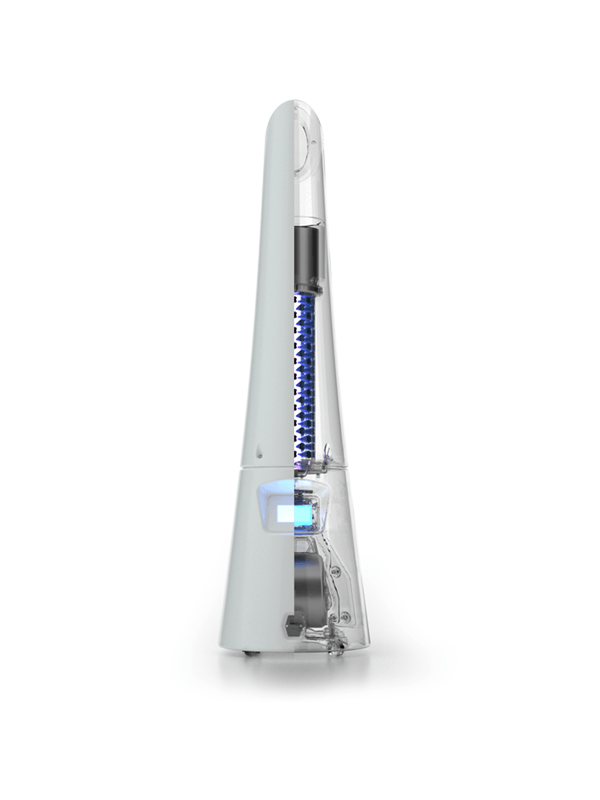 EvO2, the smart air purifier
Given the need for new solutions to improve air quality, Wixalia has partnered with Mercate to offer evO2, a smart purifier that can be seamlessly integrated into the IT ecosystem of any healthcare facility.
Wixalia has been involved with the healthcare industry since the beginning with the aim of helping e-health providers improve patients' living conditions using the most effective and relevant digital tools.
Features
All the advantages of a smart purifier
IoT specialist Wixalia has partnered with Mercate to offer evO2, an integrated solution made in France. Already used by many healthcare facilities, this smart air purifier offers the following features:
You want to entrust us with a project, obtain more information on our offers, or meet us?