A smart telemedicine solution
Like most sectors, healthcare cannot escape digital transformation. Driven by the pandemic, technological innovation has found itself increasingly ingrained in the relationship between patients, doctors and caregivers.
A leading IT partner in this field, Wixalia has longstanding expertise in designing smart solutions for healthcare establishments, including hospitals, nursing homes and clinics. We are able to integrate tools and IoT objects that revolutionize the approach to healthcare and the doctor-patient relationship.
Diagcam is one such example. Developed by Alrena Technologies, this unique device allows first aid to be given anywhere, under the supervision of a doctor.
How does a teleconsultation diagnosis work ?
Diagcam is a portable medical pole that makes it possible for first aid to be given in real time, under the supervision of a doctor.
Equipped with a camera and microphone, Diagcam can be connected to a WiFi or 4G network and to other medical devices to make it easier to help patients while broadening the traditional approach to care. It's an incredible solution to help overcome medical deserts and give patients a better diagnosis, wherever they are.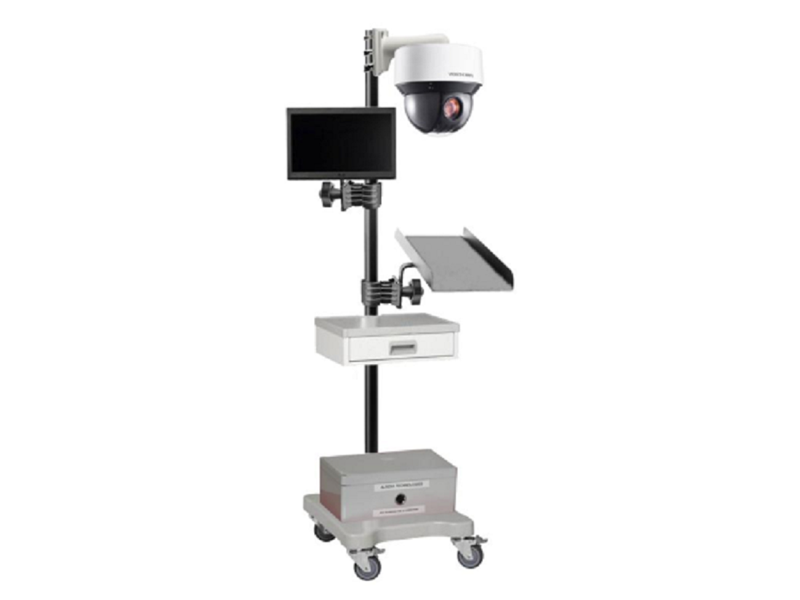 By making it easier for patients to have a teleconsultation – which has now been recognized in French law – Diagcam has two unique advantages in terms of interaction and skills:
Highly compatible with the various medical devices that already exist, Diagcam can be connected to a stethoscope, a fundus camera and other equipment.
Thanks to its ability to combine the different networks available to establish a stable, reliable connection, Diagcam can be used in any geographical area. The solution can also be supplemented with a device that creates a WiFi bubble by combining the bandwidth residue available in the operating area (WiFi, cellular and satellite) to enable a real-time audio and video connection between the doctor and the patient.
Unlock the potential of teleconsultation for your residents
With health insurance refunds available in France since the start of the COVID-19 pandemic, the practice of teleconsultation is going from strength to strength. As a well-established e-health player, Wixalia has long been convinced by its incredible potential. A real asset allowing better management of medical emergencies and more equal access to healthcare, Diagcam is part of a large ecosystem of connected objects that support modern medicine.
You want to entrust us with a project, obtain more information on our offers, or meet us?