A professional connection that just works
As a central force for the modernization and virtualization of many business areas, connectivity should allow you to accelerate, not hinder, your innovation projects. Whatever your need – equipment for one or more locations, different types of terminals, speeds that are higher and more stable, or custom software, for example – Wixalia is here for you.
Very high-speed expertise
As an operator and expert in high-speed and very high-speed Internet connections – fiber optics, ADSL, 4G and even 5G, and microwave beams – Wixalia can guarantee your service continuity and optimal operations. However complex your roadmap may be, our knowledge of the geographic coverage of national and local providers allows us to recommend the best solution for your geographic area.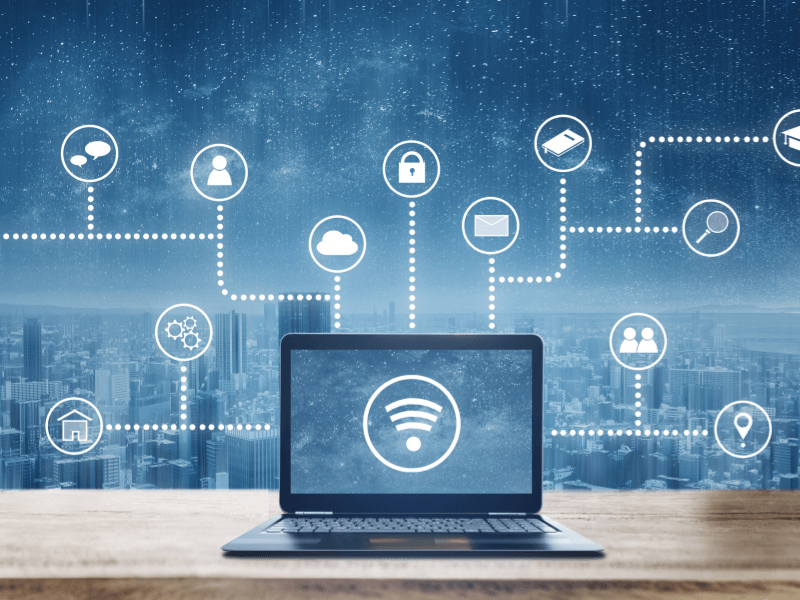 Wixalia's expertise in WiFi networks
From quality of service to available bandwidth, by way of free-flowing exchanges and software performance, corporate productivity relies on very high-speed connectivity achieved by means of a suitable, perfectly installed WiFi network:
Services
Indoor & outdoor integration

Management of lines and connections

WiFi audits

Pre- and post-rollout coverage studies
Radio coverage studies

Interoperability

Security

Routing, roaming, data stream management & QoS